SIMPLIFEST
The simple way to plan your festival experience.
---
Coming soon, check it out
From our most excited beta testers:
---
In-App Experience
"This app is extremely easy to use and I can't wait to use this for future music festivals!" - Jonah A.
"I like the flow and navigating the app was simple." - Donald V.
"The app feels very fast and responsive." - Zach L.
Festival Discovery
"I loved how I could see other music fests because there are a ton I haven't heard of." - Jonah A.
"The ability to choose different festivals and have each one's Instagram page is a cool feature." - Brittany S.
"Very convenient in terms of quick searches for each festival's dates/locations/website/IG all in one." - Jonah A.
Squad Invitations
"I really appreciate the fact that you can add contacts into your planning phase. This helps users visually see and organize who will attend the festival with them, or even prospects on who to invite." - Jonah A.
Festival Plans
"My favorite part of the app was the chat section and how the chat was divided into travel, budget, etc." - Donald V.
"I love how thorough Craft is. It really covers everything festival goers need." - Zach L.
"I love planning so Craft has all the categories I would need: budget, travel, accommodations, materials to bring, even meeting locations (brilliant idea!)." - Jonah A.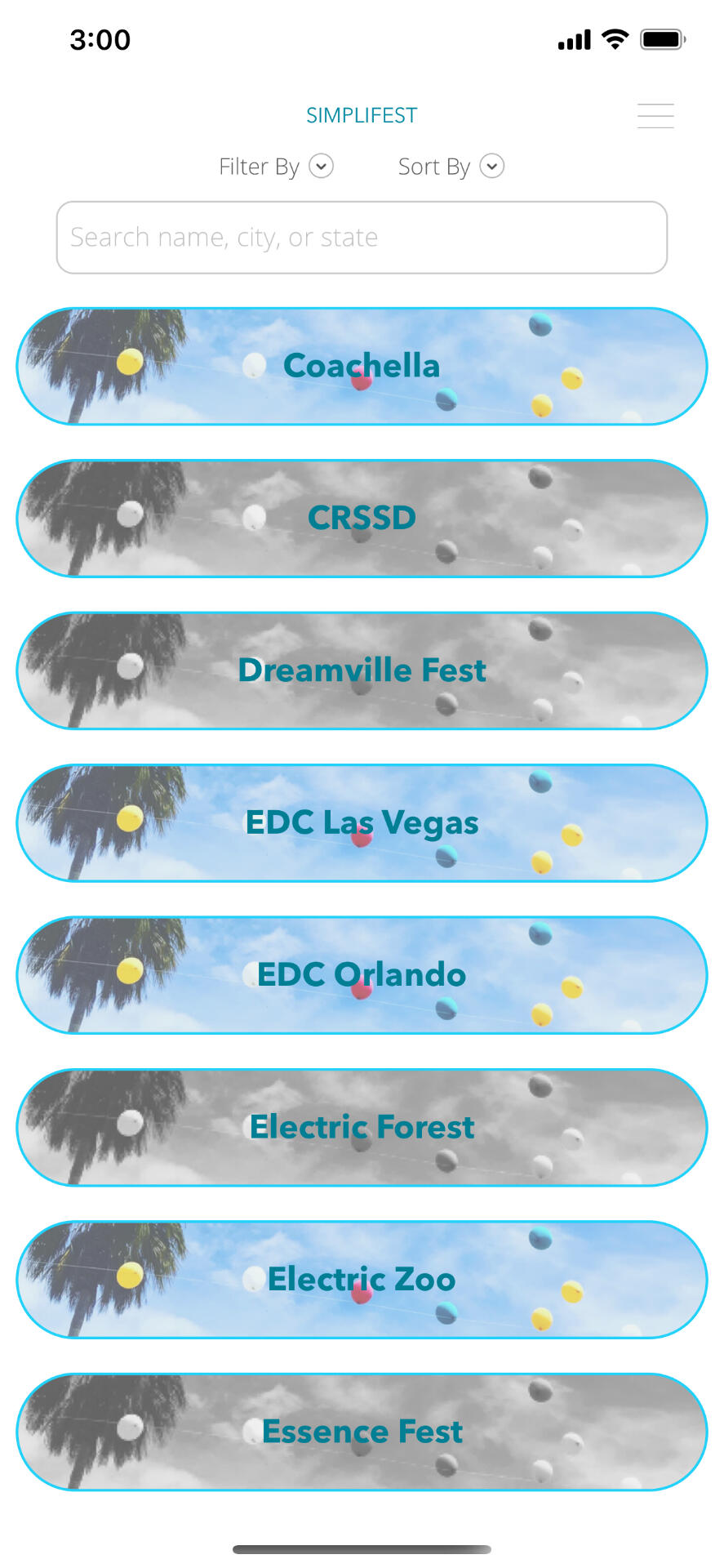 find the best music festival for you + your crew
Choose from a variety of festivals!
discover
Get to know your festival!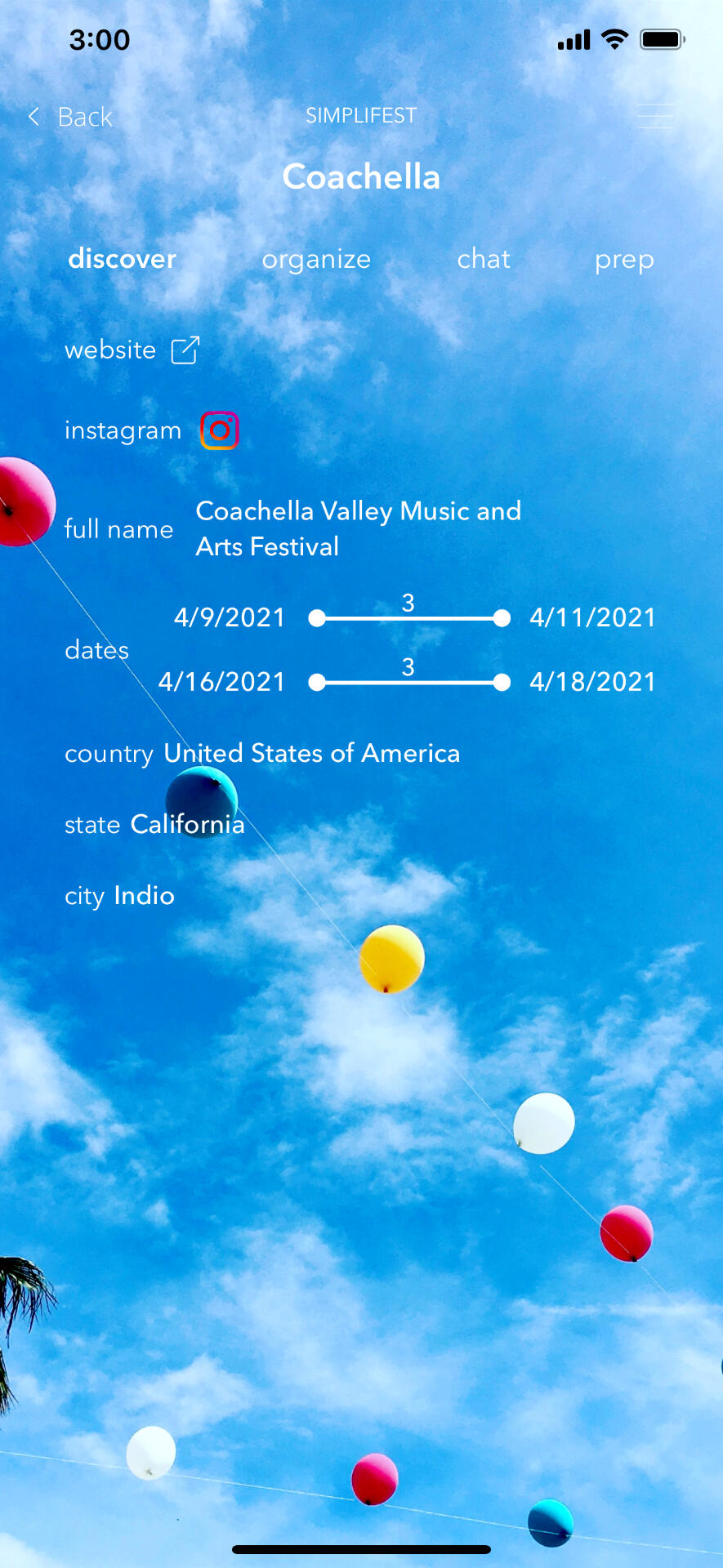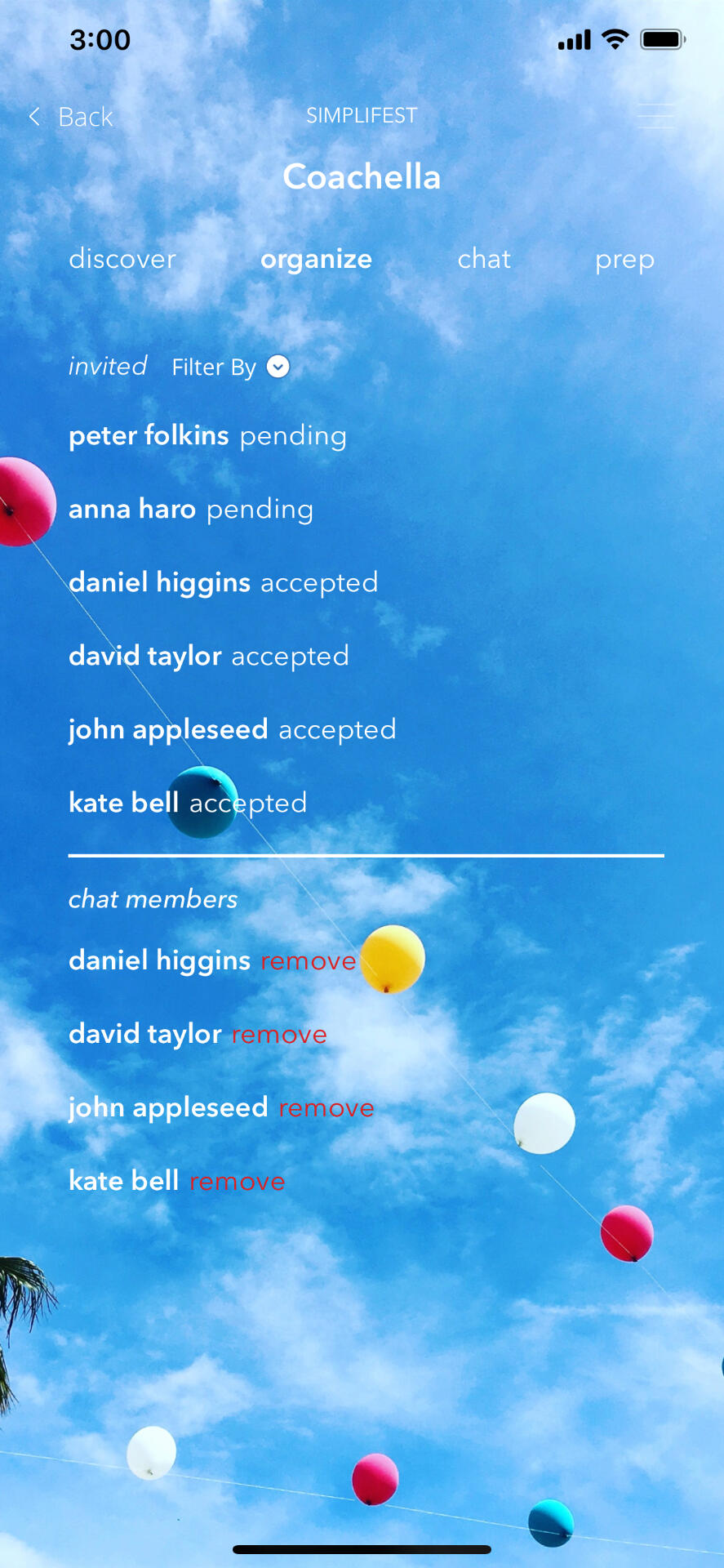 organize
Invite your friends easily.
chat
How do you + your crew plan your experience?
All in one, organized place.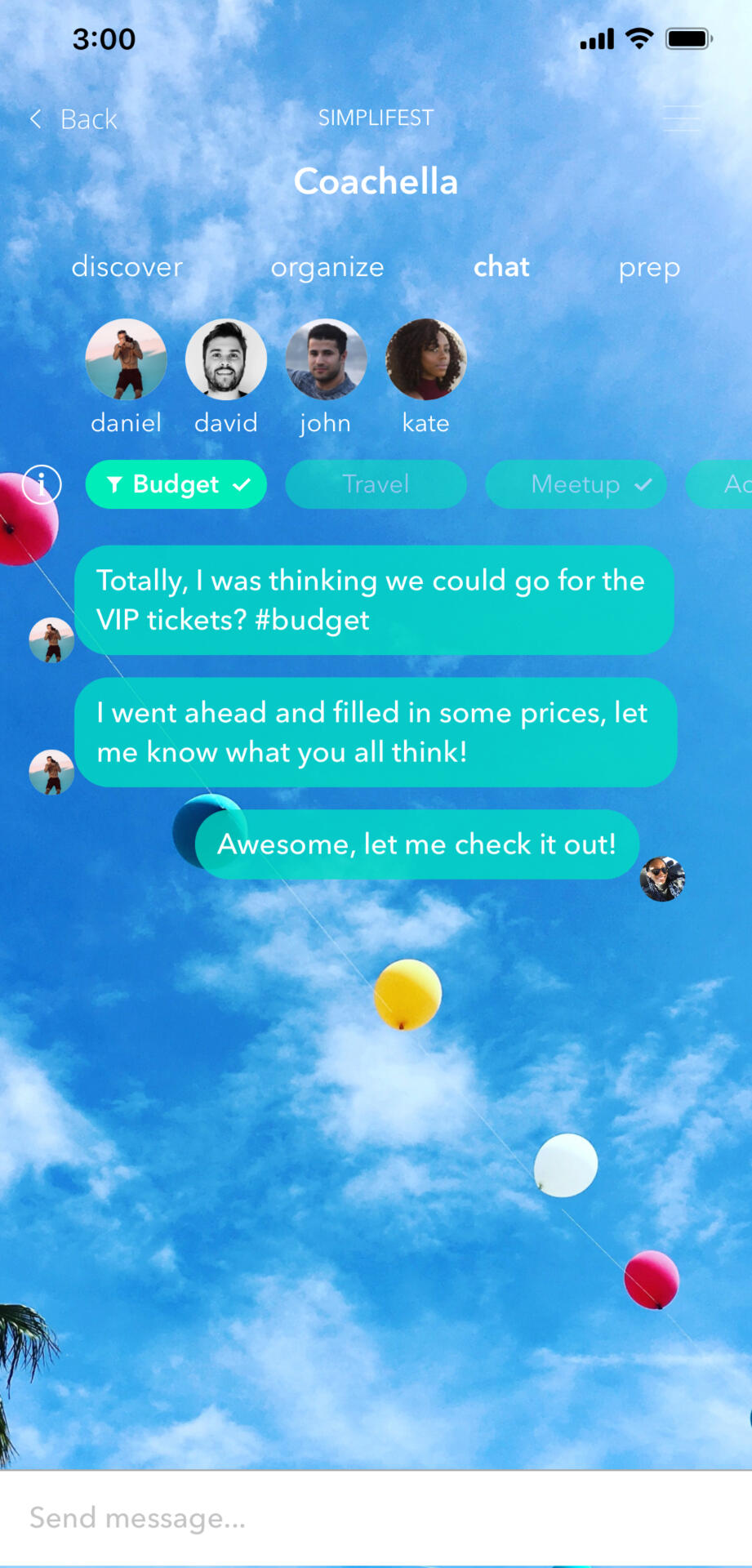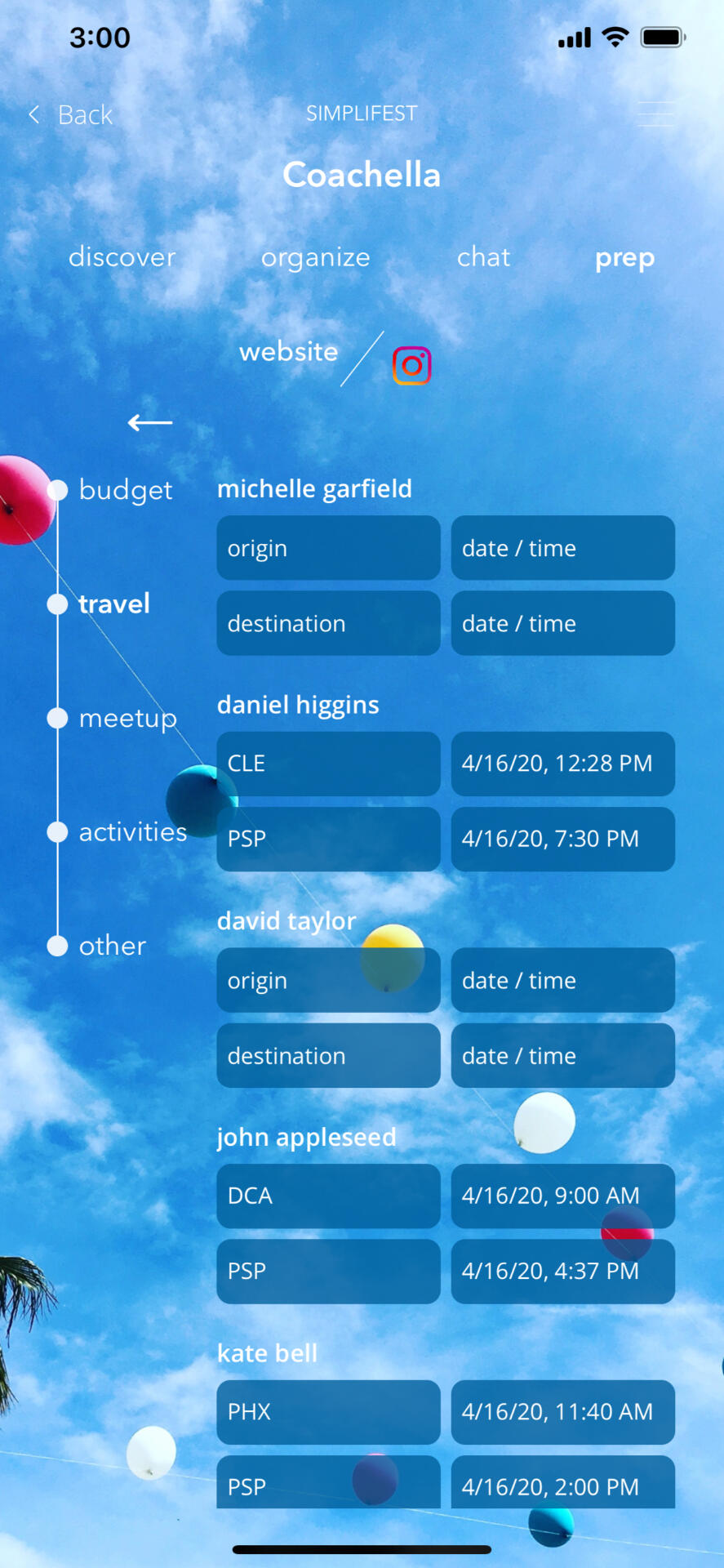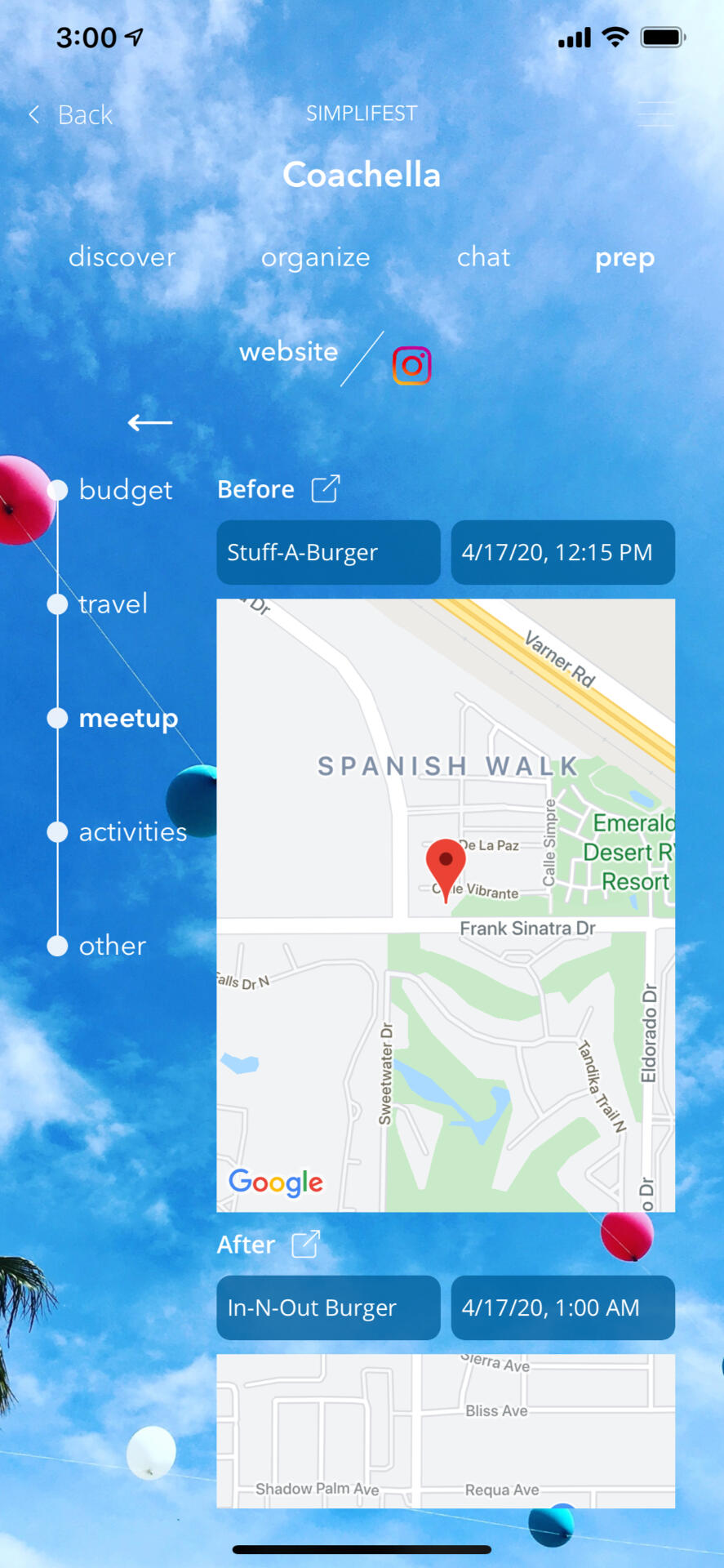 prep
So, what was the plan again?
No worries - no infinite scrolling to get up-to-speed! Get the details quickly, even when you're at the festival with no cellphone service.
Are you festival ready?
Get ready with SIMPLIFEST.
---
Be heard
Share your music festival experiences!
//
Share what you would like to see in the app!